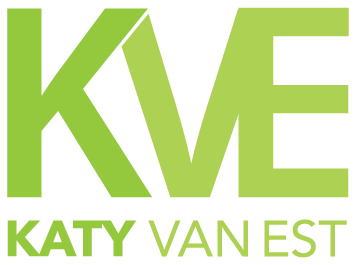 EMPLOYMENT
SENIOR WEB DESIGNER (UI/UX)// STANLEY Healthcare
April 2020–Present // Remote & Lincoln, Nebraska
Working with the marketing team to create assets to help our sales teams sell our products. This includes landing pages, presentations, info sheets, illustrations, social media assets and graphics.
Skills: Adobe Creative Suite, Web Design, Print Design, Illustrations, Presentation Design
CREATIVE DIRECTOR// WAVE Interactive
March 2018–March 2020 // Omaha, Nebraska
Designing and building websites for a wide variety of clients, including but not limited to Thrasher, The Maids, CubeSmart and Midtown Crossing. Communicating with clients on a wide variety of products, including packaging design, posters, wayfinding, logos and more.
Skills: Adobe Creative Suite, Sketch, Brackets, Web Design, Logo Design, Identity Design, Editorial Design, Illustrations, Typography, Branding
VISUAL DESIGNER //Baxter Auto
August 2014–March 2018 // Omaha, Nebraska
Designing and building websites and landing pages for all 19 car dealerships, updating specials, building and maintaining new brand, designing and coding email blasts, coming up with new and innovative ways to engage customers online, designing newspaper ads and special event logos, and assisting the marketing manager to ensure all new branding is consistent.
Skills: Adobe Creative Suite, Sketch, Brackets, Web Design, HTML & CSS, Logo Design, Identity Design, Editorial Design, Illustrations, Typography
DIGITAL DESIGN INTERN (6-Week Internship) //Bailey Lauerman
May 2014–June 2014 // Omaha, Nebraska
Worked on a campaign for the Nebraska Chapter of the National Hemophilia Foundation, which was shown at the College Baseball World Series. Assisted with national brands such as Panda Express, Cuties, Branson, Missouri, Zooglies, and Nebraska Tourism.
Skills: Adobe Creative Suite, Web Design, Identity Design, Editorial Design, Typography, Poster Design
GRAPHIC DESIGNER & PHOTOGRAPHER// Lloyd Veterinary Medical Center
January 2012–May 2014 // Ames, Iowa
Responsibilities included concepting and executing design work, receiving and incorporating internal client feedback, maintaining consistency across media in integrated campaigns, photography of hospital related practices for marketing and advertising purposes, assisting with design of research posters and graphics, and working closely with marketing department contacts and print vendors to maximize efficiency and cut costs.
Skills: Adobe Creative Suite, Editorial Design, Typography, Poster Design, Ad Design, Photography, Illustrations
EDUCATION
IOWA STATE UNIVERSITY // Ames, Iowa
B.F.A. Graphic Design,May 2014
BLACK HAWK COLLEGE // Galva, Illinois
A.A.S. Horse Science Technology,May 2009 / Magna Cum Laude
CERTIFICATES
INTERFACE WEB SCHOOL // Omaha, Nebraska
Front-End Web Development Certificate,November 2015
PROFESSIONAL DEVELOPMENT
AIGA NEBRASKA // Board Member, Director of Records
April 2017–April 2019 // Omaha, Nebraska
Assist at all AIGA events, attend all board meetings and record notes, assist President with tasks and duties, maintain and upkeep the volunteer list.
ADOBE MAX CONFERENCE
October 2015 // Los Angeles, California
Attended sessions featuring Atomic Designs: Interface Design Systems, Designing the Life You Love, Style Tiles, Infographics, and Typography. Learned about trending and upcoming technologies in the field of design.
SAN FRANCISCO DESIGN EXPERIENCE
Spring 2014 // San Francisco, California
Visited several companies and firms, including Facebook, Yahoo, Office, Stapley-Hildebrand, Hatch, and Hybrid Design.
SKILLS
Adobe Creative Suite
[Illustrator, Photoshop, InDesign, Lightroom, XD, Dreamweaver, Acrobat]
Sketch (Prototyping software)
Axure (Prototyping software)
HTML & CSS
Brackets